Warm up in series of five fitness classes at the Bronx Museum! Get a lesson on culture, movement, and style, and break a sweat while you're at it. This week, Kathryn Davis will lead visitors through "Meditation and Movement for Relaxation and Self-Healing" .
Free admission
Each class is followed by refreshments donated by KIND Snacks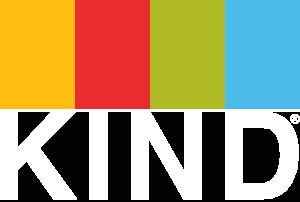 Upcoming classes
-Thursday, May 28: Bollywood Blast, led by Bharati S. Kemraj of the Bharati Dance Academy
-Thursday, June 4: Salsa class led by Ashley Nicole of Lorenz Latin Dance Studio
-Thursday, June 11: Get Bodied 2015, led by Yadira Suazo, Founder of Body By Yadi
----------
Meditation and Movement for Relaxation and Self-Healing: Participants are invited to explore and have fun while learning the basic techniques to relax and center themselves. The session will include a guided meditation, breath practice and movement exercise that can heal, relax and energize the body. Included are easy-to-follow Qigong exercises to cleanse and activate the lymphatic system, regulate circulation, restore the organs and cleanse the liver. Everyone will take away a compliment of simple yet affective routines that can be continued at home.

Kathryn Davis is a teacher of meditation, movement and relaxation techniques. She
currently has a private practice and healing center in Brooklyn, New York She is certified in Qigong movement and energy healing techniques from OCOM, the Oregon College of Oriental Medicine, in Reiki and in the Sandlin Technique, a form of indigenous bodywork based on vision quest and shamanic insight. She is founder of the Kun Li Sheng™ Qigong Form, Temple of Understanding and School of Applied Healing Arts. Kathryn has been a radio host on WBAI/Pacifica Radio 99.5 FM for twenty years and currently co-hosts Health Action on Monday's at 11:00 PM and hosts Heart Of Mind, Radio for the New Millennium on Monday's at 1:00 PM over WBAI, and over the Progressive Radio Network, PRN.FM on Fridays at 10:00 AM.

Phone: (347) 480-1694
Email: HeartOfMindRadio@gmail.com
Websites: http://www.qigongonline.net - http://heartofmindradio.com
Facebook: https://www.facebook.com/people/Kathryn-Davis/100008278634377
----------
Public and Community Engagement Programs at The Bronx Museum of the Arts are made possible by the Institute of Museum and Library Services, Mertz Gilmore Foundation, and The New York Community Trust. Beer has been provided by Bronx Brewery.