Warm up in series of five fitness classes at the Bronx Museum! Get a lesson on culture, movement, and style, and break a sweat while you're at it. This week, Bharati S. Kemraj of the Bharati Dance Academy is leading a Bollywood Blast dance class.
Free admission
Each class is followed by refreshments donated by KIND Snacks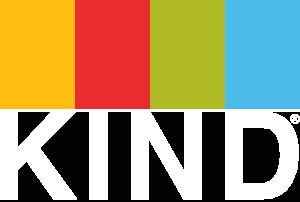 Upcoming classes
-Thursday, June 4: Salsa class led by Ashley Nicole of Lorenz Latin Dance Studio
-Thursday, June 11: Get Bodied 2015, led by Yadira Suazo, Founder of Body By Yadi
----------
Born in Guyana and migrating to New York has given Bharati S. Kemraj the opportunity of a life time. As a graduate of Fordham University and the daughter of Pandit Vishnu Sukul, Hindu Priest, Ms. Kemraj represents the Indian and Caribbean community and believes that the diversity of our community is what makes us all so special and it enables individuals to appreciate their culture while respecting others.

In 2000, Bharati founded the BHARATI Dance Academy at the Vishnu Mandir Hindu Temple, where she is still the dance teacher and choreographer. In 2008, she founded BHARATI "Where the Magic of Exposure Becomes Reality," a media production and public relations company. In 2013 she became the co-owner and publicist for EF Sports, Inc., a non-profit organization dedicated to elevating futures through sports, charity events and friendly competitions.

Bharati believes that, "Life is not what we want it to be, but what we make of it. While there are many things here that will catch your eye, only a few will touch your heart. Pursue those things."
---------
ARTFUL HEALTH is a series of programs presented by the Bronx Museum focused on an array of health issues of extreme relevance to the Bronx community. Considering the prevalence of health conditions such as asthma, obesity, diabetes, sexually transmitted infections, and mental illness in the borough, we hope to provide safe, engaging, and dynamic public spaces for South Bronx residents to learn more about these issues, gain access to health resources, and share their experiences through diverse art forms to which they may not otherwise have access.
Public and Community Engagement Programs at The Bronx Museum of the Arts are made possible by the Institute of Museum and Library Services, Mertz Gilmore Foundation, and The New York Community Trust. Beer has been provided by Bronx Brewery.