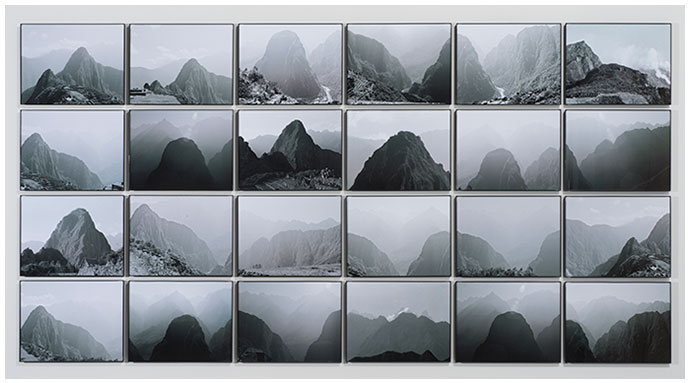 February 3 to June 26, 2016
Widely recognized as one of the very few female pioneers of Land Art, artist Michelle Stuart is known for her nature-based art dating to the late 1960s and 1970s. Comparatively lesser-known are her remarkable photographic works, which constitute a crucial part of her oeuvre and have been her primary focus over the past several years.
Organized by guest curator Gregory Volk, the exhibition consists of twelve recent large-scale works—including a major wall piece created specifically for this exhibition—as well as two important pieces from the early 1980s that can be seen as precursors to Stuart's later direction. This exhibition is the first museum treatment of Stuart's photography-based works.